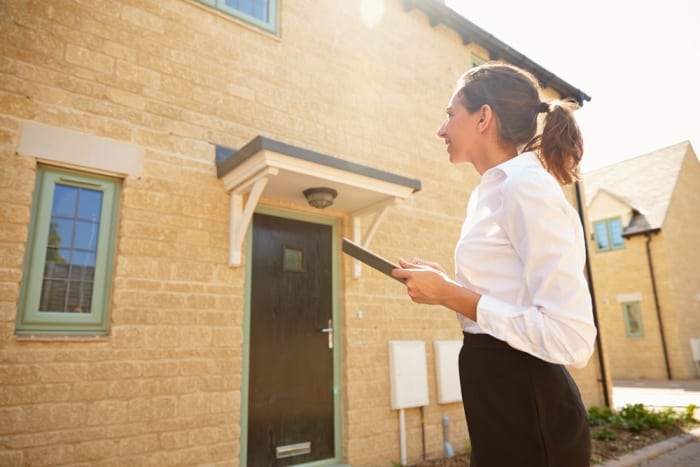 How much is my house worth? That's the question thousands of homeowners across Great Britain have been asking themselves.
Whether you're looking to sell or rent, it's always a good idea to get a better idea of the housing market and in particular the area you live.
The UK housing market is constantly fluctuating – which can be both good and bad depending on which side of the fence you are on – so having a firm grasp of your situation can help you get a deal worth shouting about.
One way of achieving this is to get a professional property valuation on your home.
What are the benefits of a professional property valuation?
Having your property valued is important. Having it done correctly is crucial. Getting a professional property valuation can provide you with an accurate valuation of your house's worth. This factors in the following:
Age

Size

Wear and tear

Structural improvements

Fittings

Room layout

Electrics / heating

Extras (e.g. double glazing)

Storage space
Here at Pearson Ferrier our professional surveyors can give you a detailed inspection, whereby they will assess every last detail of your home. Every room, structure and improvements will be taken into consideration – both inside and out – to ensure your property is given a true and accurate valuation.
What factors influence property valuations?
There are various factors which can contribute to your property's value in both good and bad ways. These include:
Desirability / appeal

Location

Demand
When a surveyor puts together a valuation of your home, they will take into account a number of factors such as recent house prices in the area. They will also look at the general attractiveness of the location, as well as things such as crime rates and so on.
Property valuations shouldn't be a concern for you. In fact, there are loads of great ways of adding value to your property that you may not even realise.
Get your FREE property valuation with Pearson Ferrier
If you are looking to sell or rent your property, be sure to request your FREE property valuation today with Pearson Ferrier.
Our expert teams carry out many valuations every day and with their extensive knowledge and information of the local housing market and are best placed to provide you with an accurate valuation of your home.
For more information on how Pearson Ferrier can help you, please get in touch with one of our specialists on 0333 207 0799 or fill out our contact form.
TIP: You'd be amazed how many ways you could improve your chances of selling, but if you need a little reminder go ahead and check out our tips for getting a better deal.