Airbnb revealed a list of their 10 most wanted properties. Number 7 will SHOCK you in ways you'd never thought possible… but it probably won't though to be honest.
It's literally just a list of cool houses.
But cool houses are a commodity that Pearson Ferrier specialise in though, so it's only natural we gave this list a proper once over for ourselves to see what all the fuss is about…  
Dibs on the cave!
10 properties on Airbnb's wish list
According to its list of top 10 wish listed property types, half of us would be more than happy to sack off the real world and go live in a treehouse somewhere.
I mean that's the ultimate dream right there. Living in the wilderness like the legends of old, exploring the terrain and befriending a bear like Winnie the Pooh to share in his many honey-fuelled adventures (unlike that mean one Leonardo DiCaprio met in The Reventant).
Here's the list in full in case you wanted to see:
1. A Treehouse
2. An Igloo
3. A Van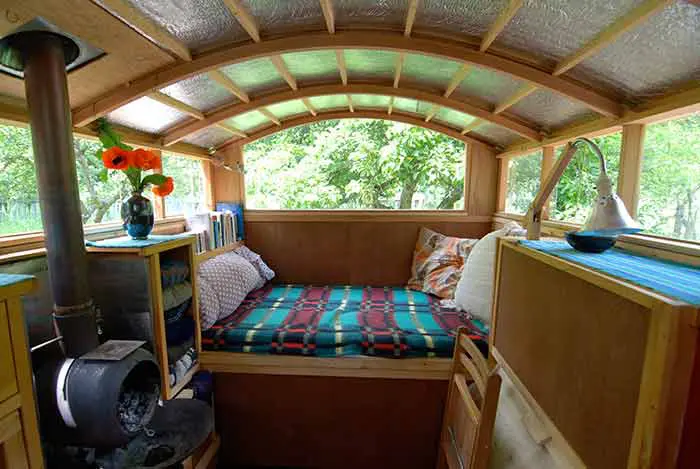 4. A Lighthouse
5. A Cave
6. An Island
7. A Yurt
8. A Train
9. A Loft
10. A Cabin
These results are based on the frequency of active listings of host-identified property-types to appear on Wish Lists, as well as the hearts and minds of millions of children the world over… (just kidding about that last part.)
Nonetheless, it's a pretty interesting list and adds fuel to the fire that people are looking for more creativity with their housing choices.
If you're unaware of just how important it is to have a home that's awash with creativity, then just take a look at our guide for staging your home. Seriously, you'd be amazed by how much a difference adding a few adjustments could help you sell your property – you just need to have fun with it!
Find something permanent with Pearson Ferrier
Living in a treehouse looks pretty great, right? It's like you're living out all your childhood fantasies at once!
Even so, you can't help but get the feeling that the buzz will wear off after a while. I mean, where would you even park your car?
If you're looking for something a little more permanent without having to compromise on class, then you might just want to see what we have in store here at Pearson Ferrier.
With more than 100 years combined experience in the property sector, you can count on us to find you the best deal possible. So whether you're looking to buy, rent or sell there's not much we can't do.
For more information on how we can help, get in touch with one of our trained advisors on 0161 764 4440, or fill out our contact form with your details.