Got that summer feeling but missing the main component? Well if the sun has gone from your life then you should check out these tropical interior design trends for 2016 and add a touch of colour to proceedings…
We've scoured the internet looking for some of the best tropical home decor trends for the summer, taking inspiration from incredible interior design bloggers along the way.
If you want to make the most out of your home, check out these hot trends for yourself below!
Tropical Interior design trends for summer 2016
Tropical treats
Blog inspiration… sophierobinson.co.uk
Nothing spells summer like a tropical theme and interior designer Sophie Robinson can help you create the perfect look. Her How to Design a Tropical Bedroom blog gives readers an insight into flamboyant accessories and furnishings that can spruce up the look of a room to combat the greys of an English summer.
Sophie's talents for interior design are endless, having seen her hard work and ability being recognised after being invited to judge BBC 2's The Great Interior Design Challenge. If you want to get the best tips, then be sure to give her blog a view.
Flower power
Blog inspiration… happyinteriorblog.com
In keeping with the tropical theme, interior design blogger Igor provides a wonderful array of plant suggestions to add some character to your home. Putting a little greenery in a room can help make it come to life – literally – so consider mixing up your choice of plants and choose colours that reflect your style.
Better still, if you don't like them later on you can always just remove them!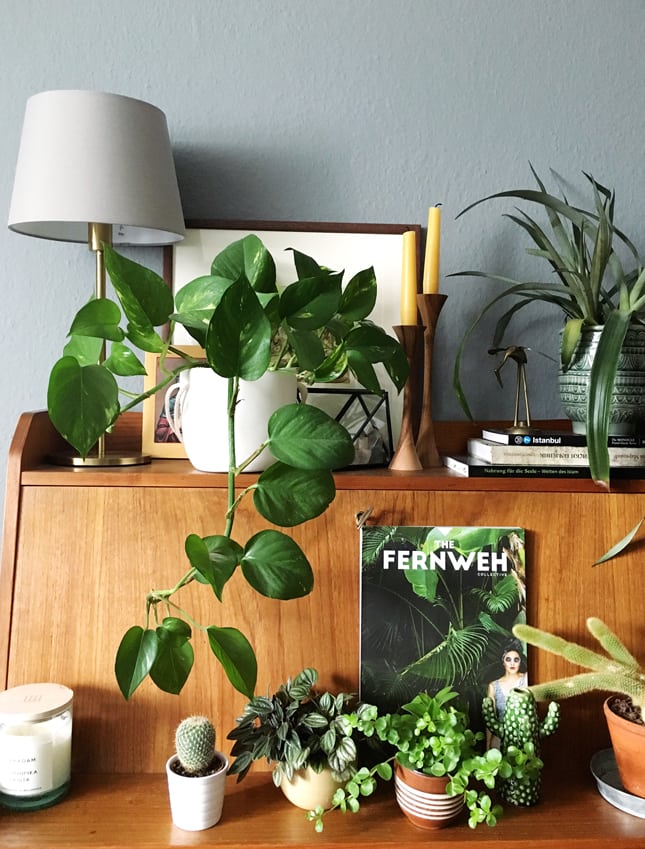 Accessorise, accessorise, accessorise!
Blog inspiration… deardesigner.co.uk
Taking inspiration from a tropical themed wallpaper design by Timorous Beasties, interior designer Carole King has provided a list of exotic accessories that have deep rooted jungle vibes. Here she lists a number of key features to include throughout the home, including a chic pineapple lamp and more!
Staging your home with Pearson Ferrier
Up and down the country, the British public are channelling their inner interior designers and transforming their homes into hidden paradise.
People transform their homes for a number of reasons, with one being to add value to the property with the intention of selling. Staging your home can rapidly improve your chances of selling and thanks to our team we can give you the best possible advice you will need.
For more information on how, please get in touch on 0161 764 4440 or fill out our contact form with your details.

If you are looking to sell or rent your property, be sure to request your FREE property valuation today with Pearson Ferrier!