We're delighted to announce we've been selected to attend The Negotiator Awards 2016 coming up on the 1st of November!
Pearson Ferrier Franchise has been nominated for the 'Franchise or Network Group of the Year' at this prestigious event – a fantastic achievement for our franchise team.
Since the recent establishment of the franchise in 2014, Pearson Ferrier has continued to grow and we're very proud to be recognised for our achievements at such an occasion.
The 2016 entry list has been reported to be the biggest in the history of the Awards – which continues to grow in stature and importance with each year. Pearson Ferrier Franchise has been selected from a high calibre of entrants and is proud to be one of the five finalists chosen on the evening.
We would like to take this opportunity to thank all our supportive partners including our franchisees and most importantly our customers for their support of our respective branches.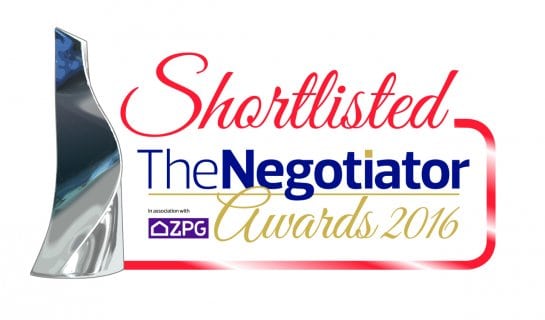 Pearson Ferrier Franchise Co-Founder Mitchell Pearson commented,
"We are thoroughly delighted with the performance of the franchise team and the way the franchise has expanded.
We would like to thank everyone that has played a part in helping us come this far"
Pearson Ferrier began operating as a small, independent estate agents but co-founders Mitchell Pearson and Julian Ferrier always had plans to expand and after the recession, decided to become a franchise.
Now as a franchise, Pearson Ferrier are delighted to be based in 18 different locations around the UK with a view to significantly expanding.
The event will take place at the 5 star London Hilton Hotel on Park Lane on the 1st November. The winners and runners up will be announced at a glamorous gala dinner hosted by comedian Ed Byrne.
[divider]
Keep following us on our Franchise Twitter page to find out the latest news about the Pearson Ferrier Franchise and our experiences at the Negotiator Awards 2016!
FURTHER INFO: If you want to know more about the people behind our franchises, visit our blog and discover some of their secrets to success.