According to Rightmove's Rental price tracker, Ashton-under-Lyne is the most sought after places when it comes to renting property outside Greater London.
So what is it about this town in Greater Manchester causing prospective tenants to flock to the Tameside?
(via Rightmove)
Well, apart from the obvious, (incredibly low prices), but are those in the rental market getting a good deal?
Absolutely. Ashton-under-Lyne is becoming a much developed town with plenty of plans to expand. Approximately £76 million will be spent on redeveloping the town centre of Ashton-under-Lyne which is due to finish within a few months' time.
The town expects this move to bring 3,000 more students to the town following improvements to Tameside College – bringing a nice boost to the local economy.
Council leader Kieran Quinn stated: "This programme will not only give a massive boost to the Ashton town centre economy by bringing in thousands of students and teaching staff, but it will also enable us to complete our plans to redevelop the town centre and market ground area and make it into a more modern, attractive and convenient place to visit and shop." via Manchester Evening News.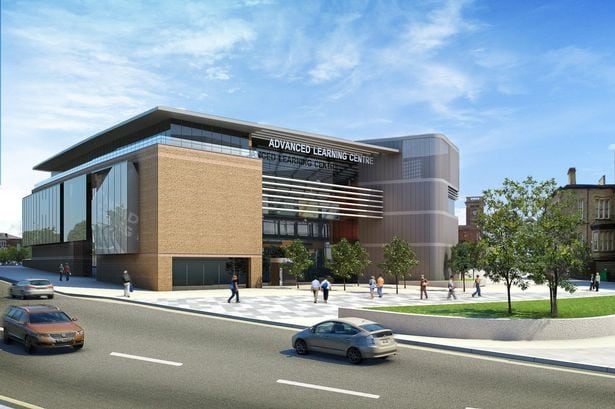 (via Vision Tameside)
But what will the boost to economy mean for property owners in Ashton-under-Lyne?
Firstly, you can expect a greater number of visitors to the town following recent developments. With top of the range facilities at local College's and job opportunities aplenty, demand to make Ashton-under-Lyne their new home will increase – good news if you're looking to let or sell your property.
A stronger economy will mean an increase in property value in the coming years within the Ashton-under-Lyne area, so if you're in the market to buy, now's your time!
And, investments into the town is likely to continue. With an overwhelming demand to settle into the area, trends of further infrastructure development are expected to accommodate new residents in the area.
That's probably why further investment has been made into the town at the Ashton Moss site. A massive £210M is expected to be splashed out on the multi-faceted retail and leisure park. A number of large businesses are expected to set up shop at the centre with over 1 million sq feet of space available. With all this on offer, you're guaranteed to have no shortage of interest for properties in Ashton-under-Lyne, giving you plenty of reasons to be cheery about life in the Tameside town.
[divider]
Rent your own property in Ashton-Under-Lyne
Pearson Ferrier are perfectly positioned to tell you all you need to know about Ashton-under-Lyne with our local office situated in the heart of the town.
To find out what we can do for you, contact our Ashton-under-Lyne office on 0161 637 0756 or email them on ashton@pearsonferrier.co.uk.