We're delighted to announce that the Pearson Ferrier Commercial department has won a Co-Star Award.
We have finished in the top 5 agents with the Most Active Disposal Agent (Number). We look forward to continuing this hard work into 2020 and building long term relationships with new and existing clients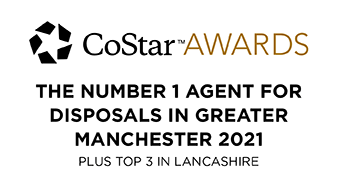 Pearson Ferrier Commercial
Pearson Ferrier Commercial specialise in selling and renting a wide range of property from Fully serviced offices, to retail premises, large industrial units and Land. As one of the largest commercial property agents in North Manchester and Lancashire, Pearson Ferrier Commercial offers a full range of professional services, including Commercial valuations for sale, rental and development opportunities. We also offer a full management services.