Pearson Ferrier Preston is a large branch in the town centre. The branch is a family business managed by Alex Starkie with the help of his mum, Ann. The pair are moving from strength to strength and Alex has high hopes for the future of their business.
How long has Pearson Ferrier, Preston been open?
We have been up and running for 5 months now, since October last year.
Are you enjoying working as a family business with your mum?
It has its moments. We do have disagreements from time to time but generally we have a good working relationship. We often bounce ideas off each other and rely on each other. It's nice because I know I can trust her so I don't need to worry about anything. We back each other up.
What did you do before you joined Pearson Ferrier?
I've done a few things. I started by buying and selling sunglasses. I'd buy factory-reject Raybans and sell them on.
I got into property quite young. My Grandma died when I was 17 and left me and my brother enough to put a deposit on a property. That was my entrance to the property world.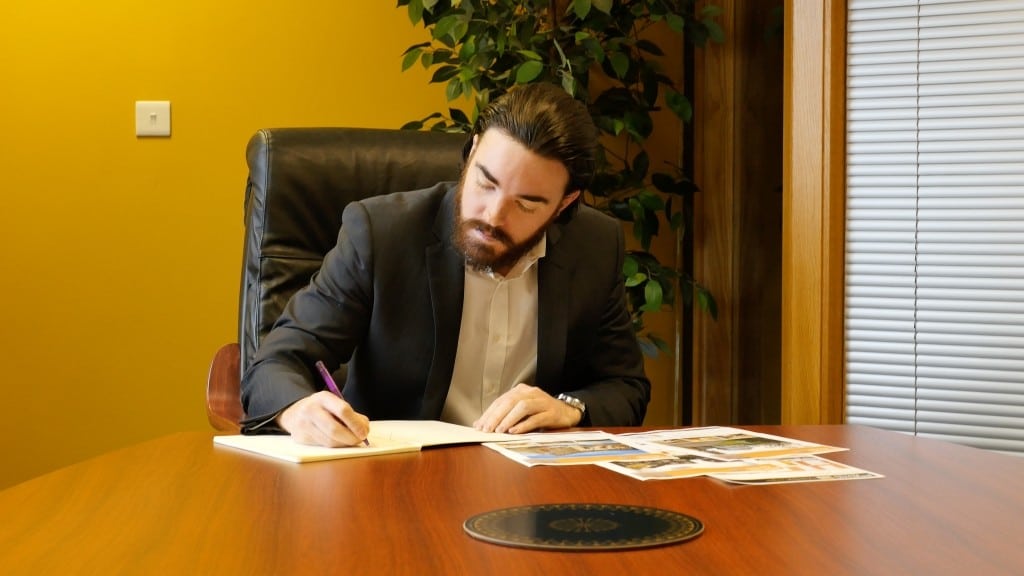 So what drew you to Pearson Ferrier?
The overall brand and their good reputation. We're from the Bolton/Bury area so we were already aware of Pearson Ferrier before we moved to Preston. Mitchell and Julian just seemed to be two guys working together to make a really successful brand and I wanted to join in. I spoke to Jack from the franchise team and he was a major part in showing us how we could add to the brand here in Preston.
What have you found challenging?
Estate agency isn't something we've done before so we had to learn a lot of new things quite quickly. My background is commercial – I did commercial property at Uni – so I was into the property market but had to learn more about estate agency specifically.
Now we've had a lot of training, the challenge is to stand out from the competition and appeal to the community and potential buyers. Standing out is a continuous challenge so we have to look out for new marketing ideas all the time.
What have been the highlights?
Getting our first instruction on the books was amazing. It was good to see our hard work start to pay off. And the way the branch looks now – it's one of the best looking branches in the area! Having lots of space to work and our big board room really gives us the wow-factor.
What are your ambitions? 
Preston's a big place to make our mark but I'm working on it and looking forward all the time. Our strategy is simple: get out there to talk to people and put in the long hours. We have all the determination we need, now it's just get up and go!
[divider]
Pearson Ferrier Franchise offers all its franchisees a unique package to suit them. We're being honest when we say that opening an estate agency is a tough job but the rewards are well worth the effort. If you are determined to succeed and would like more information about opening your own local branch of Pearson Ferrier, visit our website: www.pearsonferrierfranchise.co.uk
To speak to Alex about buying, letting or selling a property in Preston, give him a call on 01772 924 914
Or send him an email at preston@pearsonferrier.co.uk